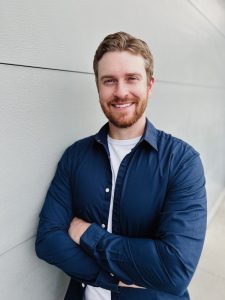 Dr. Wilde grew up in Lethbridge, AB, and completed his Doctor of Dental Medicine degree at the University of Saskatchewan in 2017. He values quality, efficiency, honesty and compassion, and strives to bring these qualities into his work and relationships with his patients. He enjoys being a part of the caring team at Aurora Dental as they work to provide patients with the tools and treatment to maintain healthy smiles throughout their lives. He and his wife Amy have four children, and enjoy calling central Alberta home. When he is not in office he is often cheering on his kids in their extracurricular activities, and loves to spend time fishing, golfing and playing the piano.
Dr. Wilde's Photo Coming Soon!
Meet Our Team
From the moment you walk through our doors, our team is here to assist you with all your oral health needs! We want to help you feel happy with your smile, and we offer a number of customized treatments to best assist you. Dr. Brock Wilde and our team welcome you to visit us here at Aurora Dental Lacombe to get started on your new smile. Contact us today at 403-782-2823 to learn more and schedule an appointment with our dentist in Lacombe, Alberta.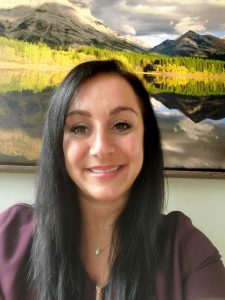 Elizabeth first joined our practice in 2018. As our office manager, she is uniquely qualified to serve our patients with a diploma in business. Elizabeth enjoys being a part of the practice and our team. She has a passion for creating a positive experience for each of our patients and helping them navigate their insurance options. In her time outside the office, Elizabeth loves to host parties, cook, travel and go camping. She is married to her husband, Kevin, and they currently have one son and two dogs.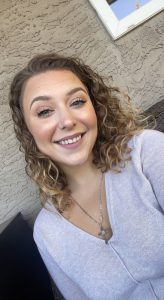 Breanna loves to contribute her work to the overall success of our office and team. She has a warm and positive attitude that comes in handy when greeting our patients for their visits! She loves to help educate our patients and teach them about the benefits of dental care. In her spare time, Breanna enjoys hiking, camping and having quality time with her family.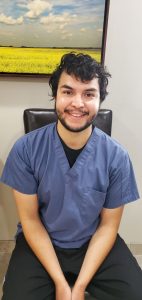 In July 2013, Albert became our new denturist and a valued member of our team. He graduated in 2012 from the George Brown College and has gained a great deal of experience in the field of dentistry over the years. With his sister as a hygienist and his brother as a denturist, Albert and his family have well-established roots in providing dental care. Outside the office, he enjoys traveling, walking and being active.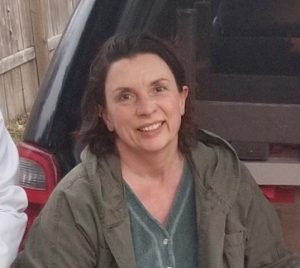 Arlene
Registered Dental Assistant
Arlene first graduated from the Southern Alberta Institute of Technology in 1980 before becoming our new dental assistant in 2015. She is thrilled to be a part of our dental practice with an awesome team that delivers great service to our patients. Arlene gives her full attention to ensure that our patients feel comfortable during their visits. She also emphasizes helping out our team so that every day is enjoyable and flows smoothly. In her spare time, Arlene loves hiking, camping, kayaking, traveling, gardening and beekeeping.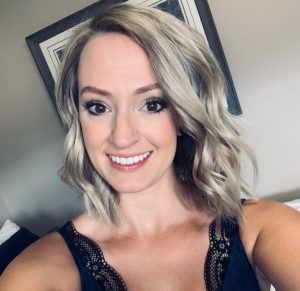 Erin
Registered Dental Hygienist
Erin graduated with her dental assisting certification in 2010, decided to go back to school to become a Dental Hygienist and graduated with high honors on October 2017.  After graduating with high honors, Erin has been a hygienist since Oct 2017.  She joined Aurora Dental Lacombe in January 2021. She enjoys being a part of our team and helps our clients feel comfortable and at ease in the dental chair. She also builds relationships with our patients and educates them about their oral health. When she is away from the office she looks forward to exercising, running, yoga and bootcamps.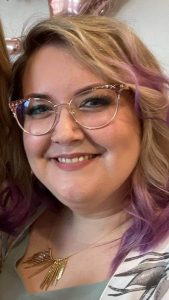 Sonya
Registered Dental Hygienist
Sonya started at our office in June 2021 in a maternity position and transitioned into a full-time position in September 2022. She received her dental assisting degree in 2007 at Columbia College in Calgary and her dental hygiene degree in 2015 at Toronto College of Dental Hygiene. Sonya's favorite part of this office is how everyone works as a team and is willing to help each other. Sonya is married and has one daughter. In her free time, she enjoys reading, camping and spending time with family.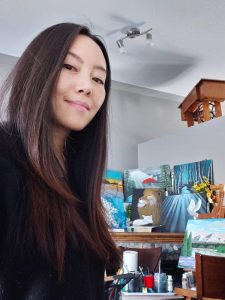 Shelly
Registered Dental Assistant
Shelly joined our practice in 2022. She graduated in 2011 from Columbia College with her dental assistant degree with an orthodontic module. Shelly enjoys working in a team environment. She is a fast learner and worker and is good at taking care of patients. Outside of work, Shelly likes painting, hiking and biking.